Profile
Oyester Homes Chennai Private Limited is one of the Leading Real Estate Company founded by Balasundaram Shanmugam in the year 2008, to focus on homes for everyone's dream. We aims at 'Living Redefined' as our motto and we lived up to that commitment by continuously delivering projects on time & satisfying customer needs.
History
Oyester Homes was incorporated in 2010 by Balasundaram Shanmugam who has 18 years of hardcore experience in the field of construction. We started with just 5 in the core team and then we groomed as a professional. We are well-respected brand in Chennai real estate industry with the team of 50 professionals includes Structural engineers, Architects, Project Managers, Site Engineers and supported by around 200 labor staff. We promoted and had delivered 35 projects from 2012-2018 and as contractor we completed as many. We are well known for our workmanship, high quality of construction and recorded on-time delivering track. Our glories experience in architecture and our masterpieces are many.
Meaning Of The Logo
Our logo of an open Oyster with a pearl shining sounds for the company's innovation, unique and capacity. The image of an Oyster symbolizes that the pearl is secured this shows our responsibility and care on our bellowed customers, they are the pearl of our Oyester. The hexagon symbol stands for our focus on utilization of our experience to create a unique project and prefect quality of construction, creating blissful homes, delivering in time and meeting customer expectations.
Values
Oyester Homes highly admired business ethics and strong values of Quality, Price, Location and Service are the key for our success. Building depends on the strength of foundation; Oyester Homes builds its foundation on these four values of Quality, Price, Location and Service.
Quality: Our value of quality includes everything from the planning, materials used, construction methods used, international standards, policies, processes all of which produces the end result of sustained relationship with our customer.
Price: Our value of price includes our empathy for the customer. We plan projects in such a way that our target customer can afford to pay for his dream home where he can live peacefully. The location chosen, the structuring and materials have chosen all goes into arriving the budget of our customer so that it doesn't stretch him too far.
Location: Our value of location is so fundamental to our motto of 'Living Redefined '. Apart from the location giving the customer a feeling of social status and pride in his life, we aim for positivity in the environment which our customer can draw for his blissful living.
Service: Our value of Service encompasses all our dealings with our customer. All our staff is trained to give top quality service to our customers by way of integrity, clarity and commitment. All this ensures our customer has a top class buying experience.
Quality
Price
Location
Service
Milestones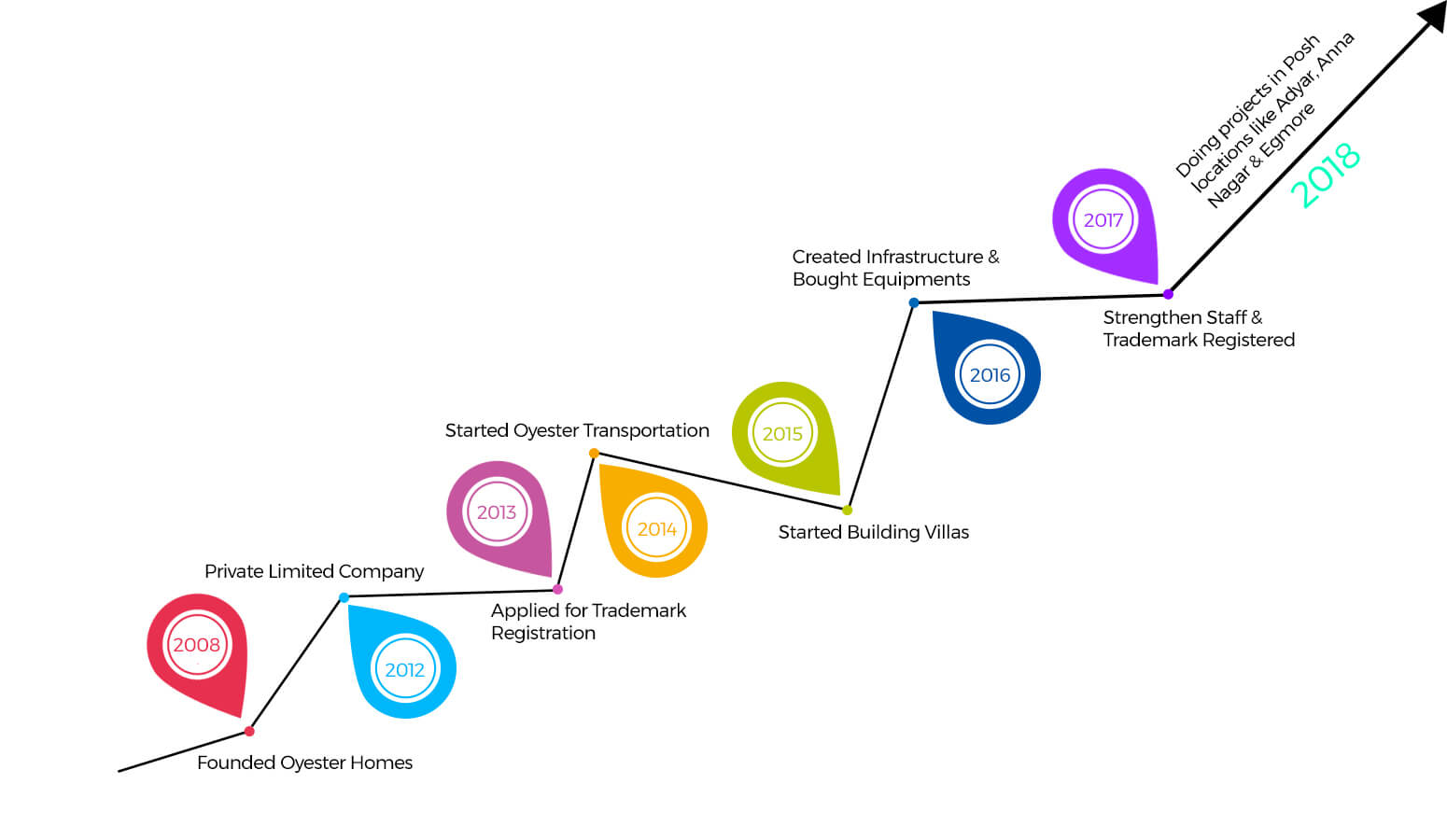 Landmarks We Created